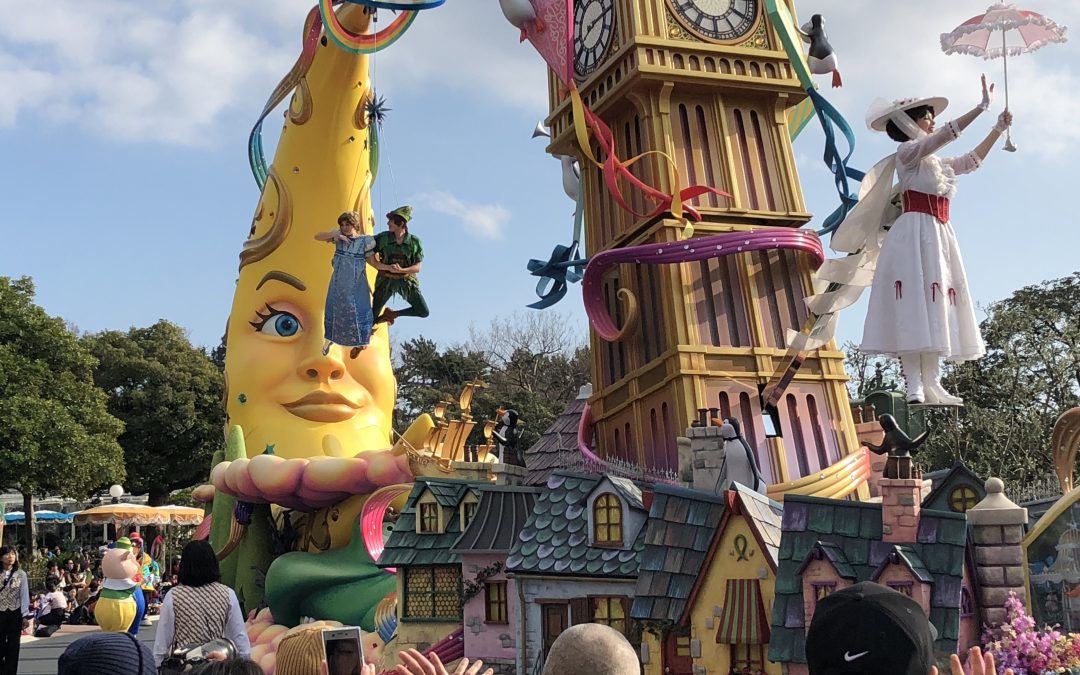 Before I really get into this post, I have to tell you a few things. First of all, I am a huge Disney fan. I have been to Disney parks all over the world and I really enjoy comparing and contrasting them. (I grew up in central Florida, so I bet you can guess which park I'm most familiar with.) That said, I'll try to keep things readable for people who are a lot less familiar with the parks, too.
The other thing is that I have had exceptionally bad luck with Tokyo Disneyland. I have been there three times now and each time was an unmitigated disaster. The first time? Typhoon. The second time? Got a phone call that our family dog died right before we went into the parks and there was bad weather. Those trips were both four years ago, while I was studying in Kyoto. I went one more time during this last trip, hoping to break the streak. Beautiful weather, my dogs were safe. But I did get food poisoning, which had me laid up in my hotel room for most of the trip.
Cool cool cool.
So as you might've guessed, I don't exactly have one nice little narrative for a typical Tokyo Disneyland visit. That said, I had enough positive experiences amongst those three visits to cobble together one big blog post. That means that all of the information is from a four-year period, and so are all the photos. (And boy was I into portrait-style photos in 2014…) So please bear with me. This has been a wild ride.
Anyway, let's start out with the basics. As most of you already know, Disney has several parks throughout the world — California (Disneyland), Florida (Walt Disney World), Paris (Disneyland Paris), Shanghai (Shanghai Disneyland), Hong Kong (Hong Kong Disneyland), and Tokyo (Tokyo Disneyland).
What you may not know is that Disney doesn't actually own all these parks. WDW, Disneyland, and Disneyland Paris are all 100% Disney (as of 2017, when DLP was bought by Disney). Shanghai DL and Hong Kong DL are almost 50/50, but with a controlling share owned by the Chinese government and the Hong Kong government respectively. And Tokyo Disneyland? Well, that's 100% independently owned by the Oriental Land Company.
Because Tokyo Disneyland only really licenses Disney properties, it's pretty distinct from the other Disney parks. It's split up into two separate parks, Tokyo Disneyland and Tokyo DisneySea. TDL is roughly analogous to California's Disneyland or Florida's Magic Kingdom and has a lot of similarities with most worldwide Disney parks. Tokyo DisneySea, though, is where things really go off the rails.
Don't get me wrong — it's not that Tokyo DisneySea has nothing to do with Disney. The central conceit is that it's split up into various bodies of water from around the world, and two of these (Mermaid Lagoon and the Arabian Coast) are fairly focused on Disney properties. You can also find Toy Story characters in American Waterfront's Toyville Trolley Park. Plus, you know, you'll still be able to see Disney characters wandering around the park.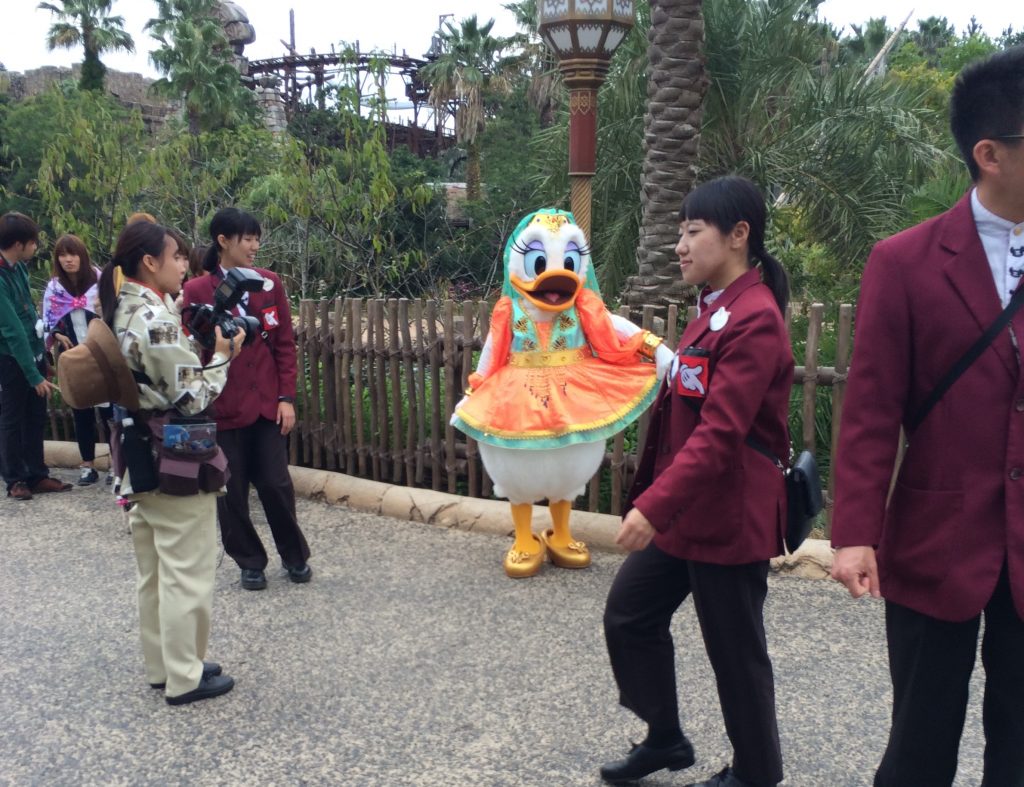 But unlike TDL, the percentage of TDS that is specifically Disney-related is a lot smaller, and non-Disney properties are mixed in there somewhat unexpectedly. It is more focused on interesting international and fantasy lands to explore than it is on traditional Disney characters, and sort of feels like a mixture of WDW's Epcot and Animal Kingdom in that respect.
If you've never been to a Disney park before and you only have one day, I definitely recommend Tokyo Disneyland. It's the quintessential Disney park and you'll get to do all the quintessential Disney rides. That's the park where you're going to find Dumbo, It's A Small World, and Cinderella Castle. It's the easiest place to take a picture with Mickey, eat a waffle with Mickey's face on it, and buy those very necessary Mickey Mouse ears. In other words, all those unmissable things you need to do during your first trip.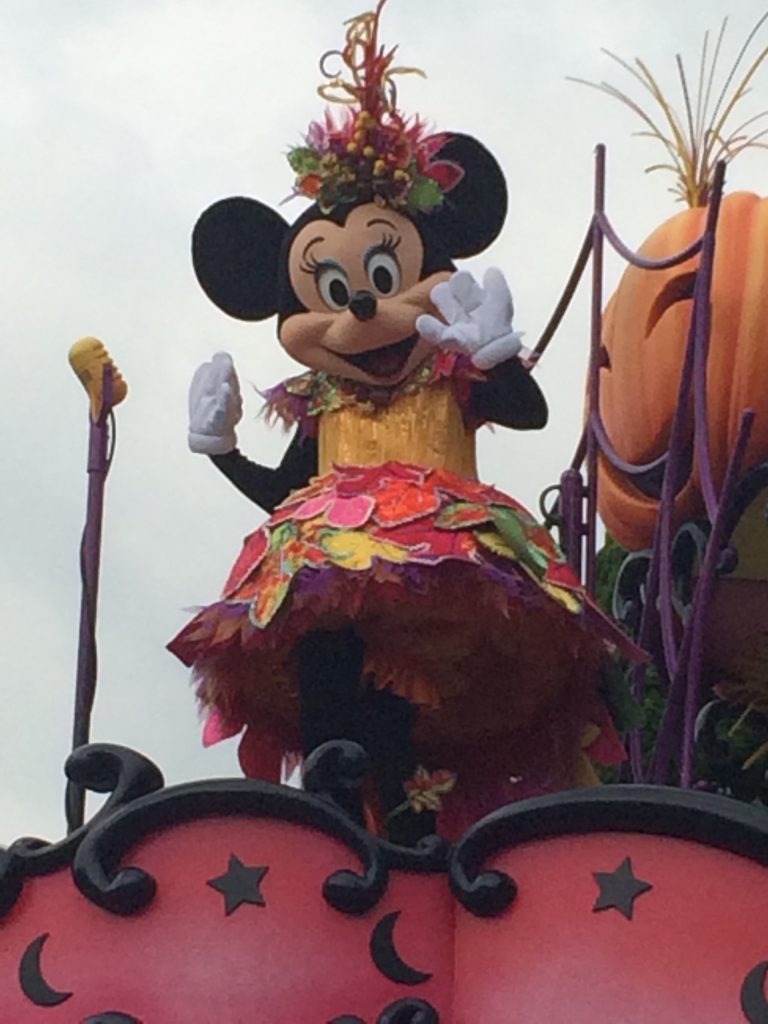 If you're a seasoned Disney fan, though, you've gotta see Tokyo DisneySea. You'll have a couple familiar rides, like Toy Story Mania and the Magic Carpets, but that'll be shuffled up with Sindbad's Storybook Voyage, Journey to the Center of the Earth, and Aquatopia. Even the usual Disney mainstays, like Tower of Terror, exist in totally new incarnations that have very little in common with their American namesakes. It's refreshing in its uniqueness — plus it's just a truly beautiful park.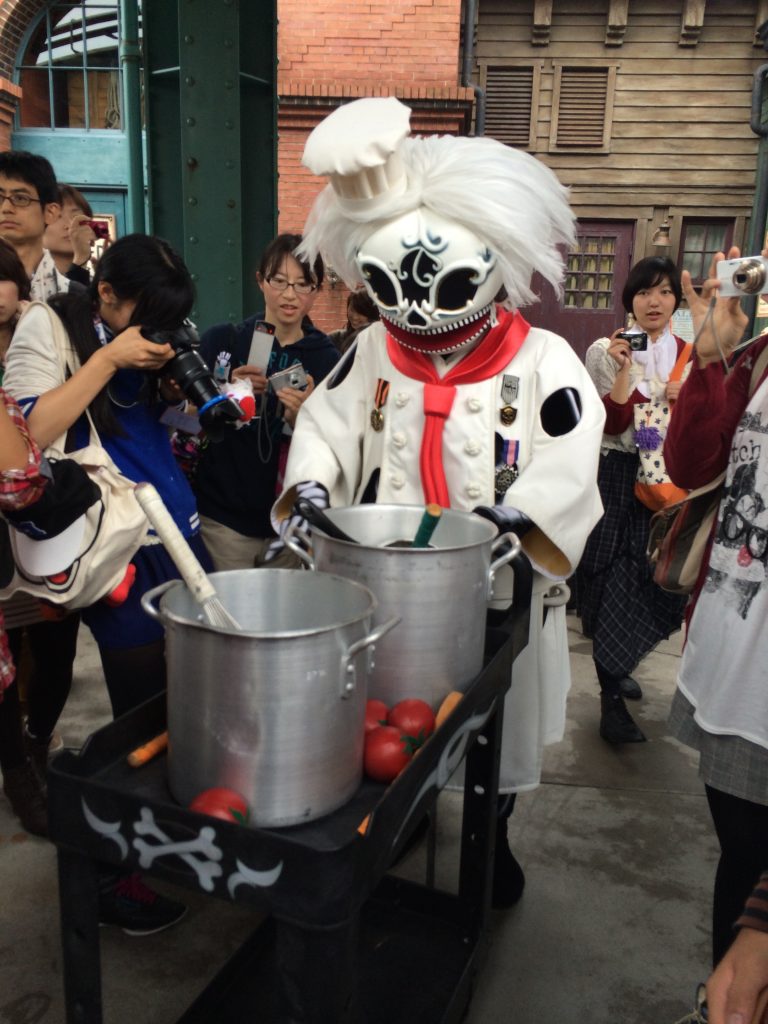 There's so much to say about each park that I've decided to split this topic into three different parks. This one for the basic info, the next for Tokyo Disneyland, and the last for Tokyo DisneySea. It's just too much to comfortably read otherwise. This post will mostly just be an introduction along with some tips for avoiding problems at the parks, and then the actual trip reports will be up later this week.
With that said, I suppose the best place to start is at the beginning. Despite the name, Tokyo Disneyland is not actually in Tokyo, but in the nearby seaside town of Maihama. 99% of the people who go, though, will be going by way of Tokyo. The two most common ways to get to the parks are either taking the Maihama train from Tokyo Station or taking the Disneyland bus from Shinjuku Station. Having done both, I think I prefer taking the train in the morning (as it's faster) and taking the bus back at night. You might need to leave a little early as the bus has a much more limited schedule, but there's something comforting about just collapsing into a comfortable seat and not having to think about anything until you get back to the city.
If you take the train, please be warned that it can be a bit of an ordeal. The trains, especially in the morning, tend to be packed full of people and there's a strong likelihood that you won't be getting a seat for what's a comparatively long train ride. The train itself isn't easy to get to, either. Tokyo Station is a maze, enormous and twisty, and I'd leave at least twenty minutes to get from the entrance to the platform, if not longer. It's exceptionally easy to get lost, especially if you are disabled (like me) or have quite a bit of luggage, both of which make it difficult to do stairs. There are elevators that will take you all the way to the platform, but they can be really confusing to track down. Definitely don't be shy about asking for help — even someone who knows where they're going will have at least a 10-15 minute journey through the station. You start to wonder if you're going to poke your head out the door and find Osaka after you've wandered those tunnels long enough.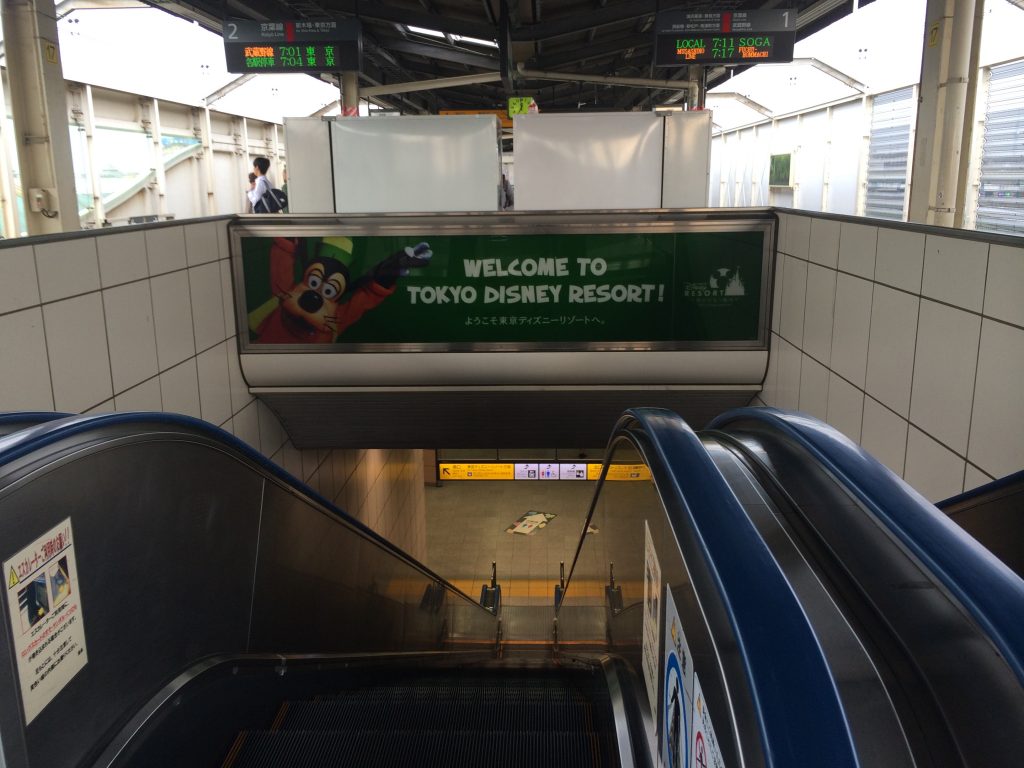 Once you finally get to the parks, though, you still won't be in the parks. There is a front area you'll need to pass through before you get to the parks proper. There is a large Disney store, a non-Disney shopping area called Ikspiari, the Disney Ambassador Hotel, and a second train station. The train station is where you really need to head. It works just like a normal Japanese train, not a typical Disney monorail, and you will need tickets to ride it. You can use Pasmo/Suica, or you can buy cute Disney train tickets at the train station. (These Disney train tickets are included with your stay if you stay at the Tokyo Disneyland Hotel or Hotel Miracosta.)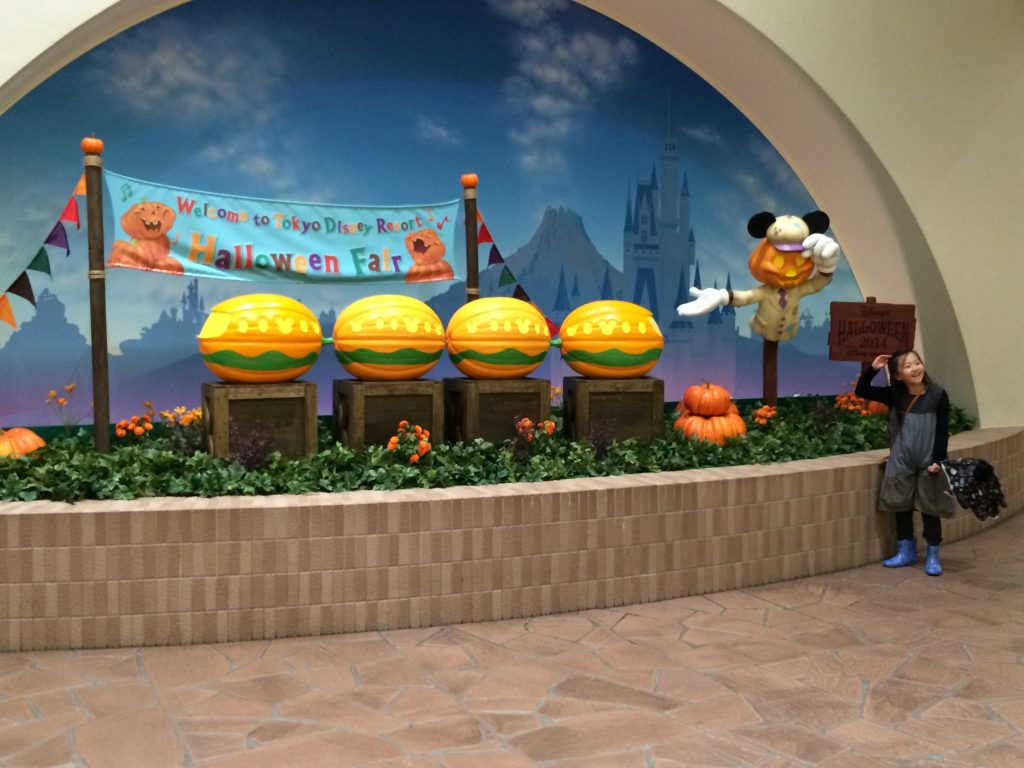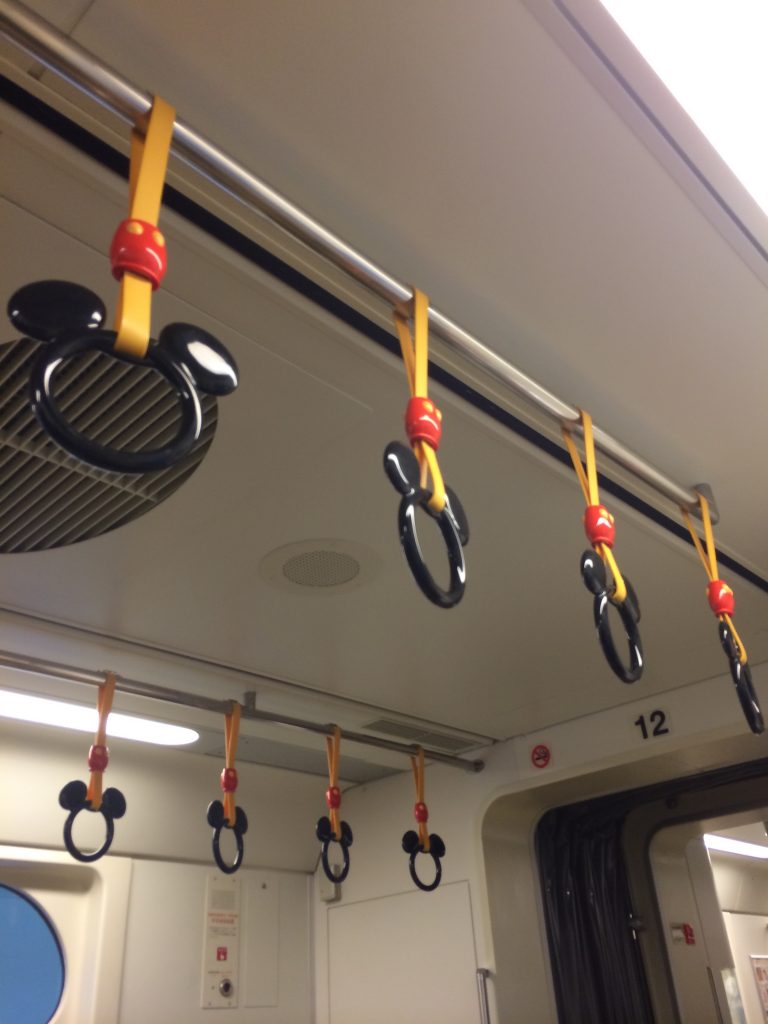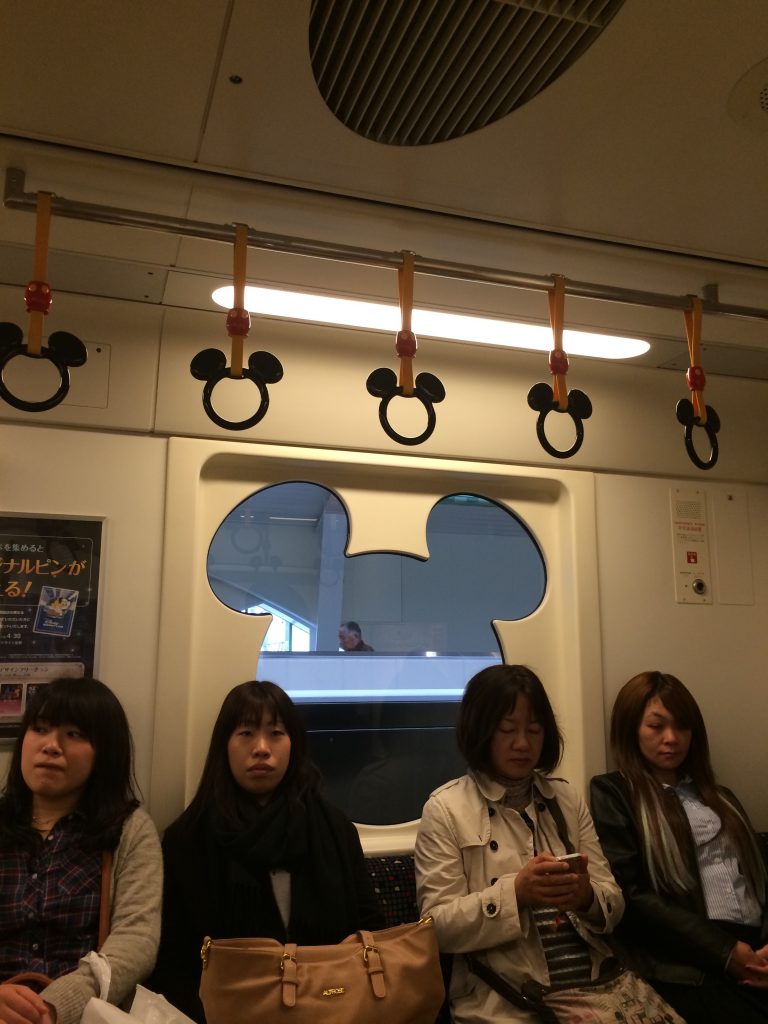 This train will take you to Tokyo Disneyland, the Tokyo Disneyland Hotel, Tokyo DisneySea, Hotel Miracosta, and the non-Disney partner hotels' shuttle station. (The new Tokyo Disney Celebration Hotel uses a bus service.) Tokyo Disneyland and the TDL Hotel are both on the same stop as they're right next to each other, and Tokyo DisneySea and Hotel Miracosta are also the same stop — that hotel is literally inside the park.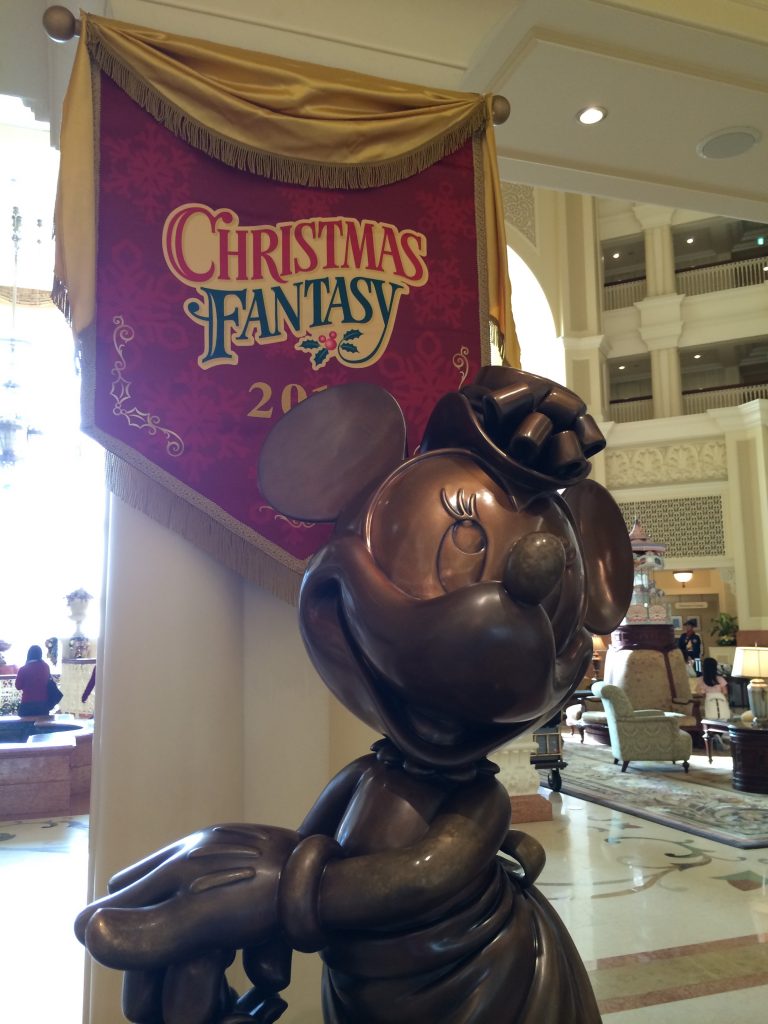 If you plan on going to the parks for more than one day, I recommend staying at one of the Disney hotels. The non-Disney partner hotels are a bit cheaper, but they're not nearly as easy to get to, which I learned the hard way. There's a new economy hotel, the Celebration Hotel, (that, admittedly, I've not yet tried) that might also be a good compromise. It's still a 20-minute bus ride, but it's closer than the partner hotels and includes the same early access benefits as the other Disney hotels.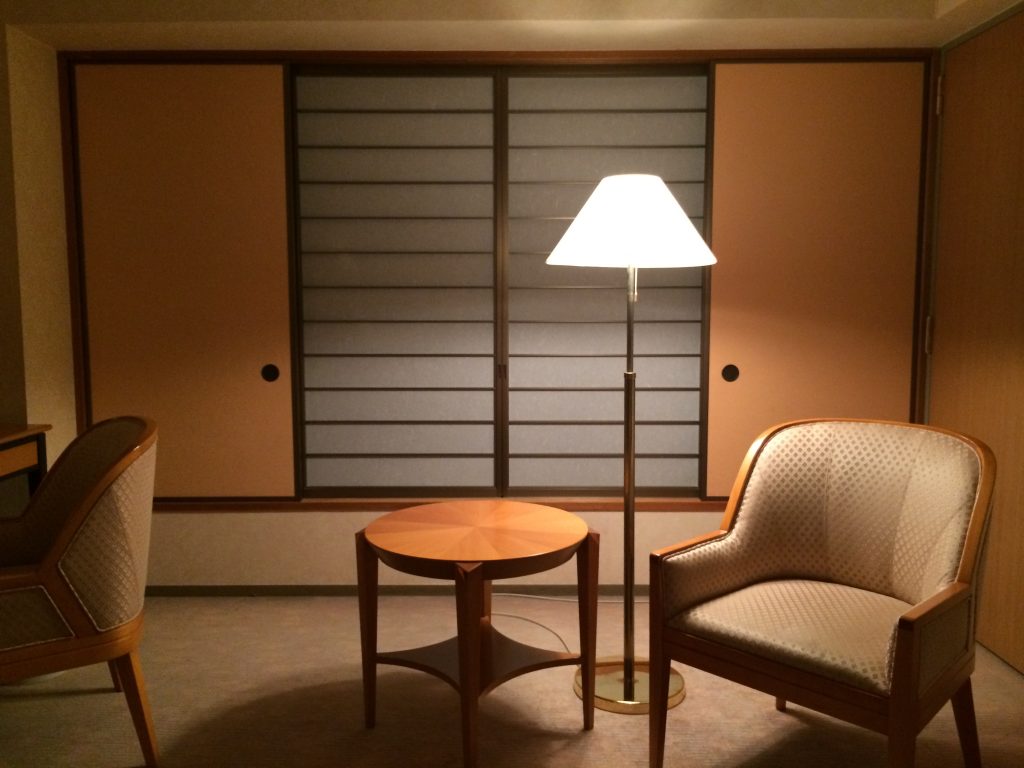 The only option I actively do not recommend is going back and forth between Maihama and Tokyo every day. It's a surprisingly long and frustrating trip. Plus you'll have to leave obscenely early because you really, really want to get to Tokyo Disneyland when it opens. It's fine to make that trip on your first day, but it gets very exhausting very fast when you're doing it repeatedly.
As I mentioned before, if you stay at the Disney hotels, you'll get passes that will let you into the park early — fifteen minutes early, in fact. That won't sound like a lot of time to American Disney-goers who are used to extra magic hours, but believe me when I say you'll want that head start.
Tokyo Disneyland is unlike most other Disney parks I've attended in that lines are just absurdly long. Sometimes you'll find yourself wandering through part of the park that feels absolutely empty just because everyone is currently in line for a ride or character meet & greet. It is really not out of the ordinary to see 3+ hour lines for the most popular rides. That's why that fifteen minutes, or the mad dash, is so dang important. It gives you a little head start so you can grab a fastpass and then get in line for another ride before the gates are opened to everyone else.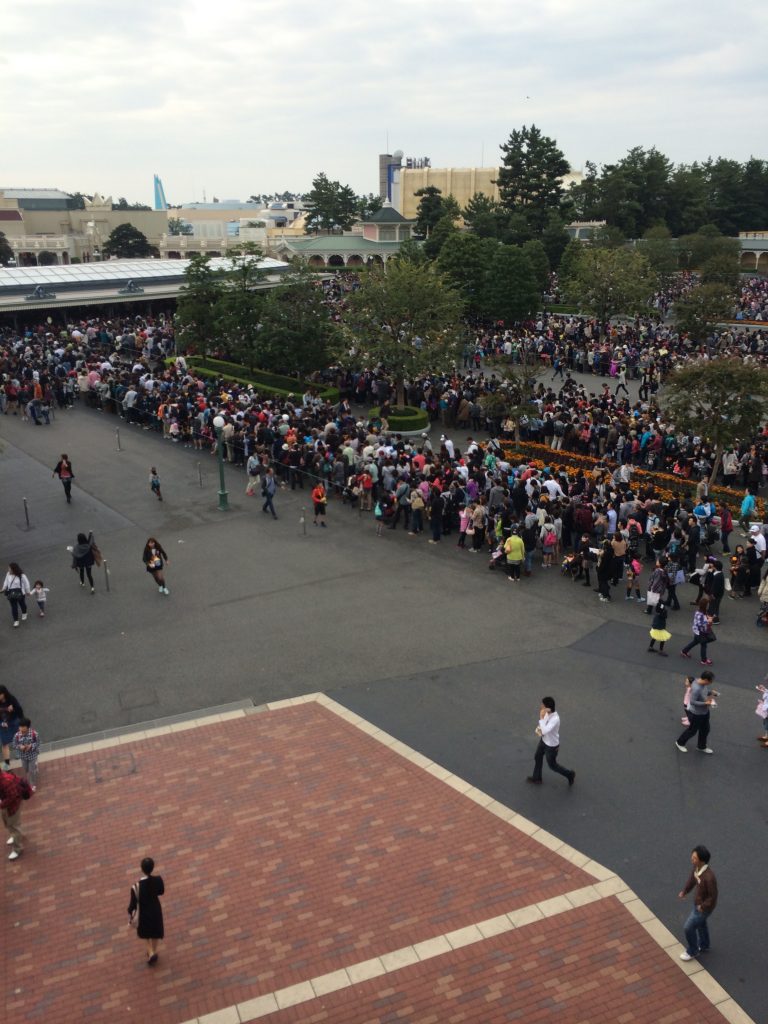 At Disney parks, fastpasses are passes you can get with your park ticket that are essentially reservations for rides. You might get a fastpass for Peter Pan, for example, that'll tell you to come back between 5 and 6 pm to get on the ride. You can only get fastpasses one at a time and they run out early in the day for some rides, so they're at a real premium. Though American parks have moved to electronic fastpasses you can reserve with your phone or Magic Band, as of the publishing of this post, Japan still uses the old paper passes. Fastpass booths are typically next to the ride in question.
If you can't manage to get to the parks early, I recommend aiming for the most popular rides (like Winnie the Pooh) during unpopular times, like during a parade or fireworks show. Otherwise you might spend your whole day waiting in a line, and that's no fun.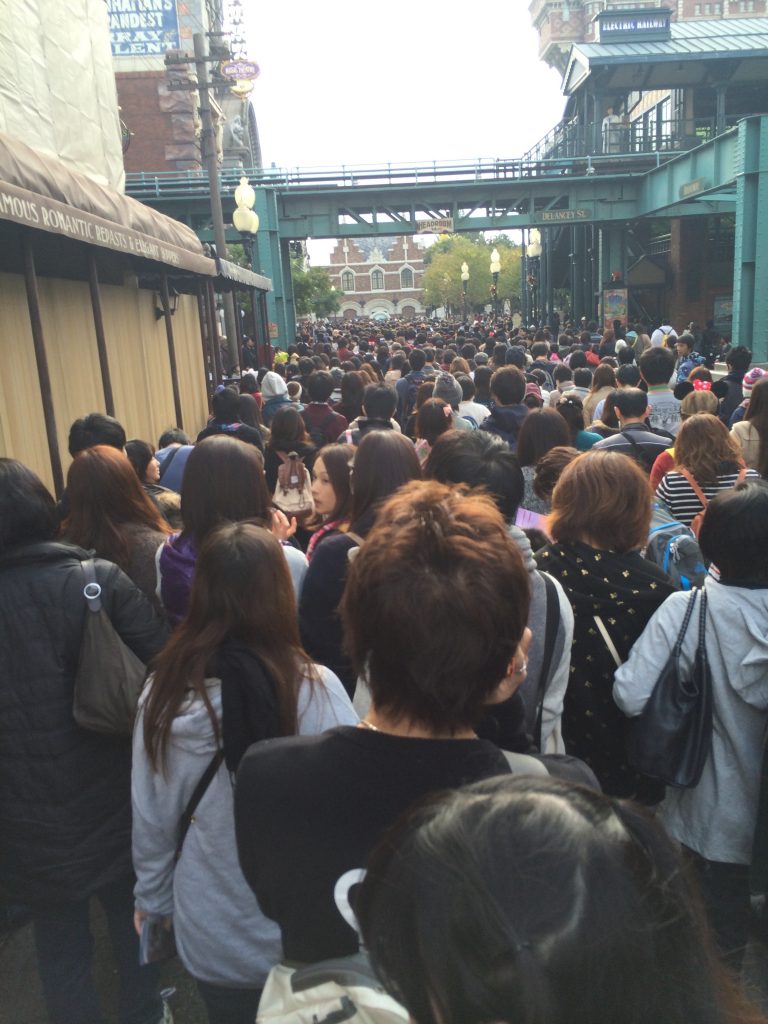 Note: If you are disabled, I recommend going on Tokyo Disneyland's website and looking at their "barrier free" policies. I have a mobility disability, so I rent an electric wheelchair at Disney parks. You can do this at Tokyo Disneyland, but they are bizarre about rain and will not rent you an ECV if it even looks like rain. They also have manual wheelchair rentals and operate under the Guest Assistance Card model, where you are given a small booklet by a cast member and instead of having you go through the line, the cast member over by the entrance of the ride will write down what time you came, add the estimated length of the line to that time, and give you a time when you should come back. In other words, you wait for the same amount of time you would in line, but you can go sit down somewhere during that period. It's a lifesaver if you can't stand up for extended periods.
Another thing that might be confusing if you're used to other Disney parks is that Tokyo Disneyland does not accept reservations for its restaurants, per se. They have something called "Priority Seating" at some restaurants, though. That will involve, yes, yet another line. It's sort of like a fastpass for restaurants; you get a Priority Seating pass and you're given a time to come in. You'll still need to wait in line, but not nearly as long. That said, Priority Seating can only be reserved online if you speak Japanese. If you ask your hotel or a cast member at a restaurant for help, however, they should be able to make a Priority Seating reservation for you.
If you can't get a Priority Seating reservation or you just want a little more freedom in your plans, you can just wait in line. These lines go pretty quickly, but if you don't want to wait to sit at one of their fancy sit-down restaurants, TDL/TDS both have really good quick service. I'll go into more detail on their dining system in the other posts.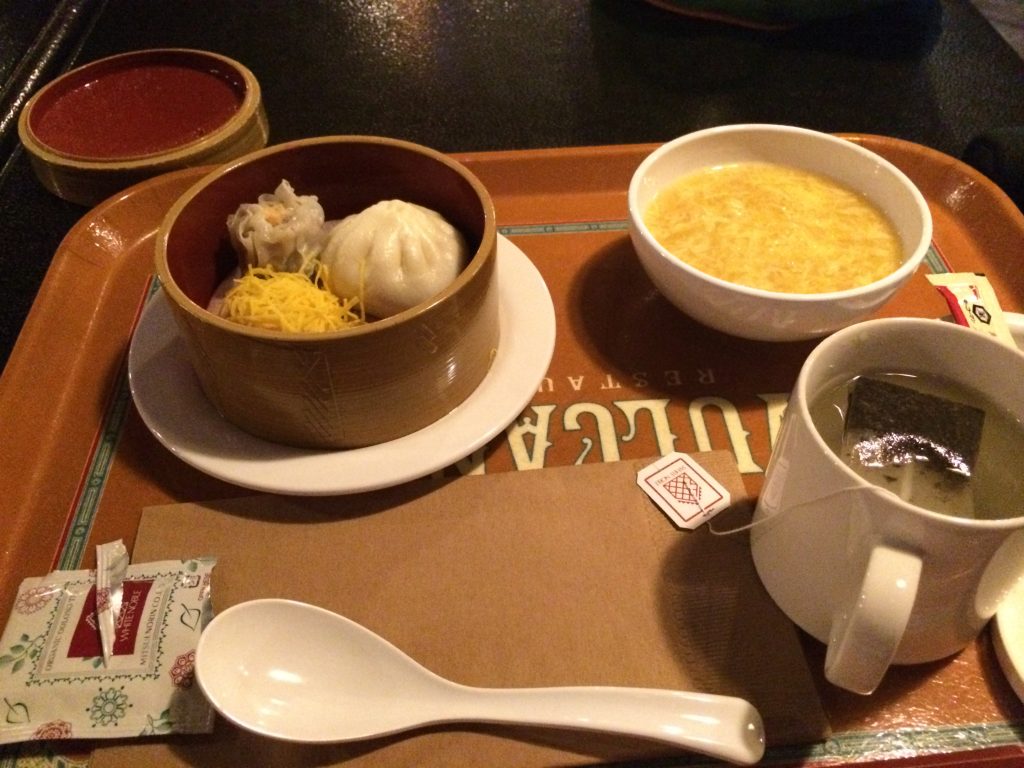 There are a few more things to watch out for if you're used to other Disney parks. The one that surprised me the most was that you are often expected to sit down during shows and parades at the parks. Many families bring their own blankets or mats to sit on for this very reason. (There is a special section for wheelchair users.) Also, there are some shows at TDL/TDS that are lottery only. In other words, you need to go to a building, put your park ticket in a machine, and roll the dice. Did you win a seat at Big Band Beat? If not, you're probably out of luck. The first show of the day is first-come, first-serve, but all the other shows are lottery only.
Finally — and this is the thing that might bring you the most trouble — if you're used to American parks, you may expect to find cast members who know just about every language under the sun. But it's a lot harder to find a cast member fluent in English at Tokyo Disneyland than it is to find a cast member fluent in Japanese at Walt Disney World. Between my visits, more maps and signs became available in more than one language (especially English and Chinese), but the language barrier with employees and other guests is still very, very real. My intermediate Japanese was enough to get around, but even then it can be confusing.
(There is also the regular Japanese issue of American debit cards and some credit cards being difficult to use. As of 2014, there were no American card-friendly ATMs in the park, so make sure you get backup cash in Tokyo at a 7-11 or post office just in case.)
All that said, to me the best part of going to a foreign (to me) Disney park is seeing how cultural differences influence the Disney experience. It's fun to get Japanese curry with the Country Bears and try out Tokyo Disneyland's many, many varieties of popcorn. It's neat to hear the characters' Japanese voices and to see which characters Japan loves best. (You may be surprised by that one.) And where else can you walk into a Disney building and find, to your deep confusion, an entire restaurant dedicated to Teddy Roosevelt?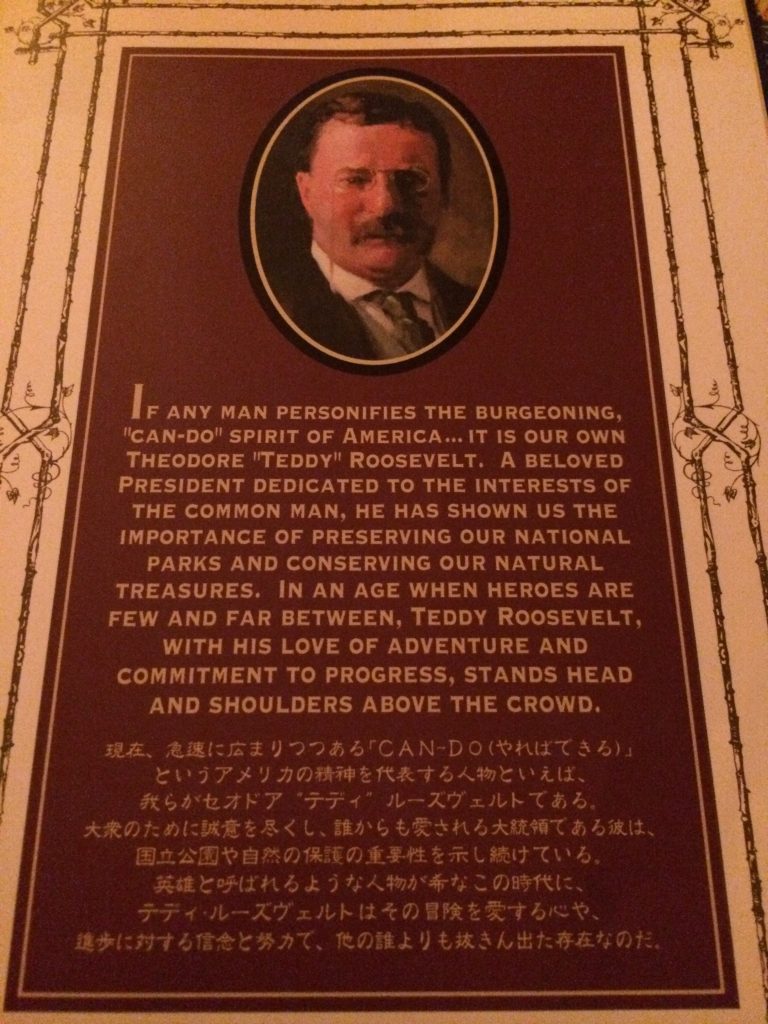 Seriously, instead of getting frustrated at the changes, I recommend just rolling with them. Some things that are different are really fun. And Tokyo Disneyland and Tokyo DisneySea are just really, really fun. The experiences may be different there, but they're just as magical.
This post may have made all this seem confusing, but it's really just me trying to head off any issues you might have so you can spend all your time at the parks having as much fun as I did. There are so many things that are great about Tokyo Disneyland that, like I said, I can't even fit them all in one post. So just think of this post as the safety instructions you have to sit through before you get to go on the ride.
Next time: Mice, bears, pirates, princesses, toons, soy sauce popcorn… Disneyland Tokyo has all that and more, not to mention incredible meals, rides, parades, and character experiences.